Our News
This is where you will find news on things like:
New product releases
Up and coming sales
Tips from the makers of our products on things like the top 5 tips for cleaning your car
Interesting industry news
and much more….
Plus anything interesting that is going on out there in the community that you may like to know about - like the American Muscle Car exhibition.
You can also keep up to date and follow us on Facebook by clicking here
News Articles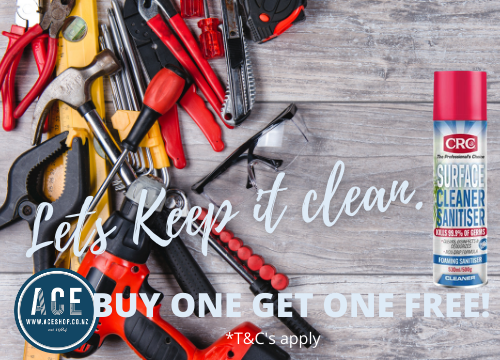 14 April 2021
Keep it clean - Buy 1, get one free!
Keep your team and yourself safe with regular sanitising of commonly shared tools and equipment effortlessly. Use CRC Surface Sanitiser Aerosol - a versatile sanitiser that effectively kills bacteria and microbes leaving surfaces hygienically clean - The fast-acting formula does not need to be wiped away.
Add 2 x CRC Surface Cleaner and Sanitiser to your cart, enter CRCAPR21 at checkout to get your free product
Offer valid for retail pricing only, not wholesale customers
Offer valid until 11.59pm 15th May 2021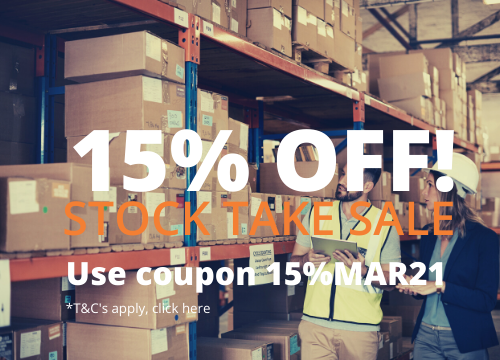 24 March 2021
Stock Take Sale - 15% off storewide!
It's the end of our financial year and that means counting a warehouse full of stock. And we REALLY don't want to count it so you win with 15% off retail prices site wide!
Enter 15%MAR21 in the coupon field when you checkout.
Offer valid for retail pricing only, not wholesale customers
Offer valid until 11.59pm 29th March 2021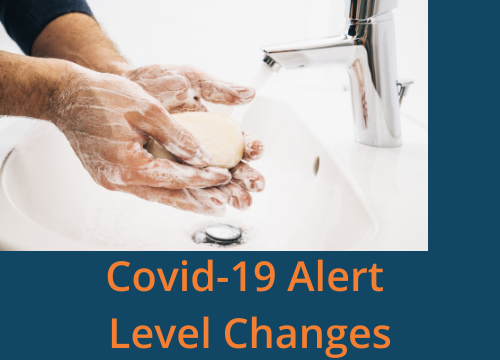 28 February 2021
Operating at changing Covid-19 Alert Levels
ACE is considered an essential service so we will continue to operate during changing Covid-19 alert levels.
Under Alert Levels 1 and 2, our sales representatives will be visiting customer sites with enhanced hygiene practices and social distancing in place.
Under Alert Levels 3 and 4, our sales represetatives will contact their customers via phone and will not be visiting customer sites.
Our warehouse and head office operates under all alert levels with the appropriate enhanced hygiene practices and social distancing.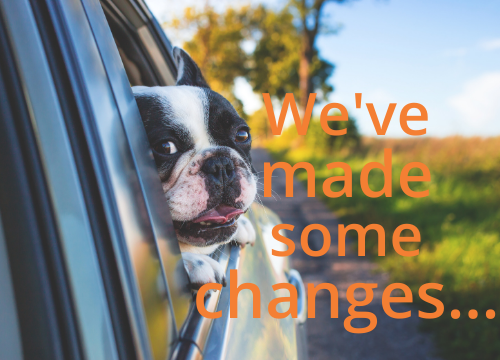 10 December 2020
Letting you know about some changes to our website
We'd like to let you know of some recent changes we have made to our website.
This has involved a change in the look and feel of our current website. All of the same great, popular and everyday products you usually order are there for you to see and the way you order remains the same once you have clicked SIGN IN on the home page.
To simplify everything, our new website address is www.aceshop.co.nz - however www.acedistribution.co.nz will still take you directly there.
For your business trade pricing, you will need to login to the website as you previously did. This is simple to do, just click on the SIGN IN button in the top right hand corner of the website.
If you didn't realise you could order online or you can't remember your password, then simply click the SIGN IN button, click the Forgot Password button, enter your email address and a password reset link will be sent to you.
New customers are now able to order from our website without creating an account if they chose to. This is in response to an increasing number of requests from car enthusiasts, small businesses and tradies for access to the specialist products we sell.
Rest assured our main focus is still on our trade business as it has been for over 36 years. You will not see any change in the level of service you are currently receiving and we would like to take this opportunity to say thank you for your ongoing custom and support.
If you would like any further information about this change, please contact us.
From our team to yours, we wish you a safe and fun summer holiday with your family and friends.
Kind regards
Kurt and Amy Seifert